A quick guide to decorating your resin hex terrain tiles.
1. Preparation 
To prepare your tiles for decorating we advise that they are given a brief wash in warm (not hot!) water with a dash of detergent. This will remove any remaining dust or detritus and give a good surface for any paint and adhesive.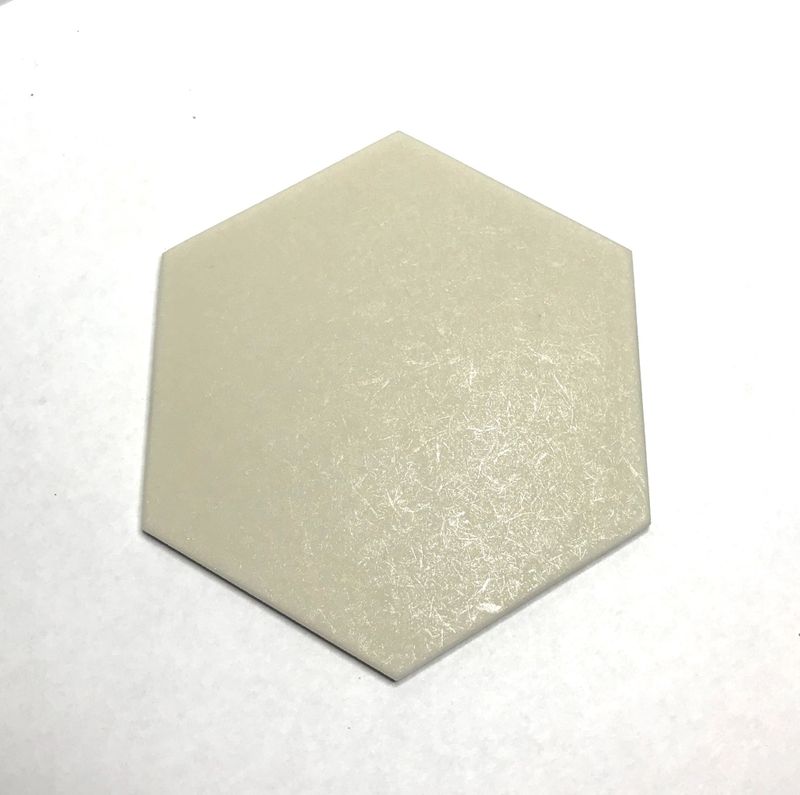 2. Add base colour.
Once your tiles have completely dried they are base coated in any colour of your choice. We advise you use an acrylic based based paint which can be simply brushed on or sprayed. Here we see one of our hill hexes which has been painted using a flat earth colour.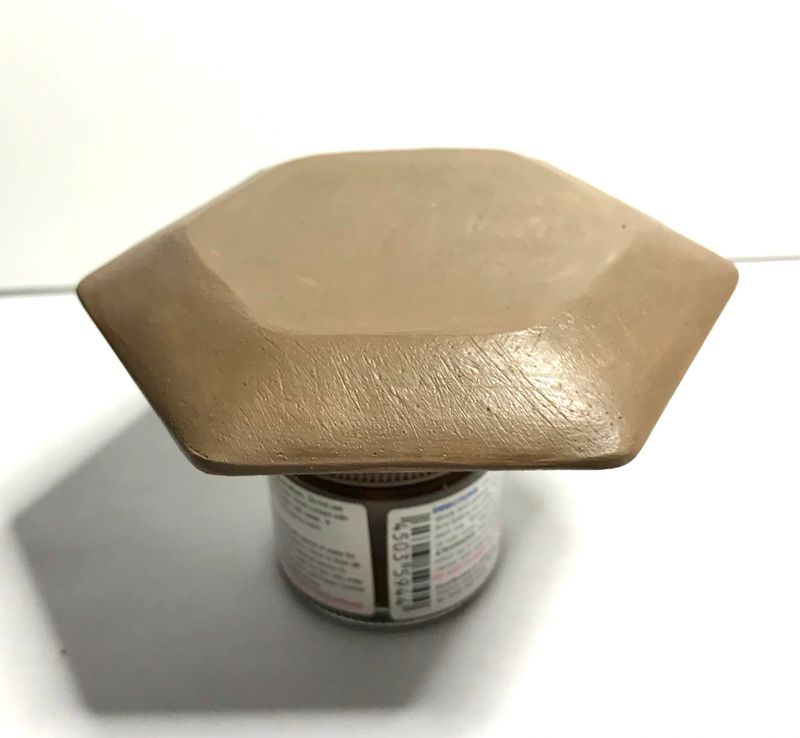 3. Add scatter material 
Once the base coat has completely dried it's time to add a scatter (or flock if you prefer) of your choice.
Using a decent sized brush apply a generous coat of PVA glue to the tile surface being careful not to touch the tile edges (where they will join other tiles).
Generously sprinkle your scatter over the tile. Gently using a small flat surface such as a small mdf base, pat down the scatter so that it makes a good contact with the PVA. 
Turn the tile over and gently tap the underside while catching the excess scatter in a small container and then leave to dry (I usually wait overnight)
Once the PVA has fully cured, use a large, soft paintbrush to gently remove the remaining excess scatter from the tile. Don't panic if you see what looks like a huge amount of scatter coming off the tile! This is quite normal and obviously this loose material can be used on further tiles!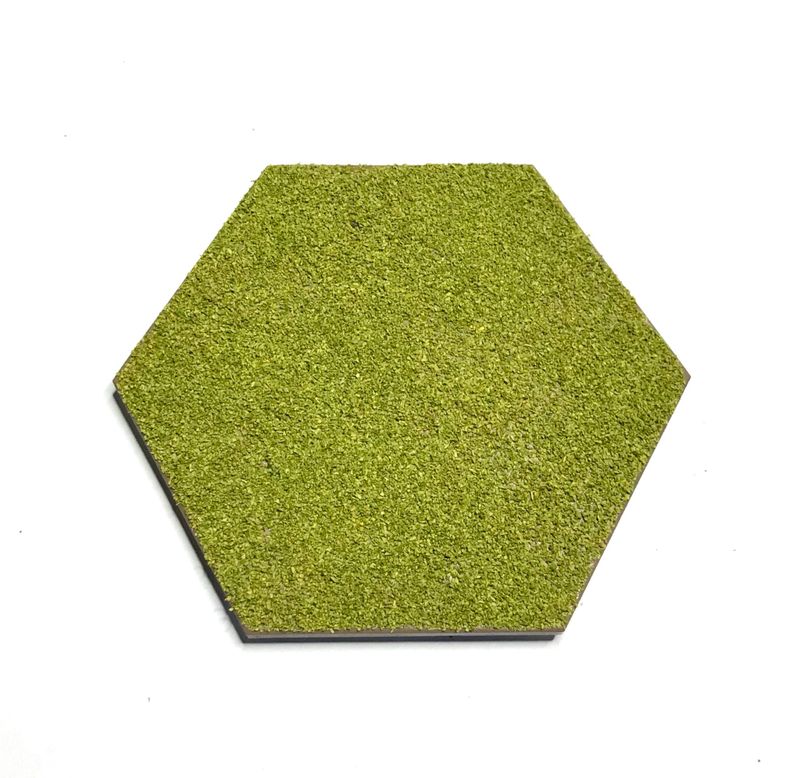 4. Adding the tile pads
Certain tiles are designed to sit on top of the plain hex tiles (hill tiles for example) The basic flat tiles are also supplied with a set of 6 x self adhesive pads to fit underneath.
These pads not only will protect your tabletop but also stop your tiles from slipping while being used.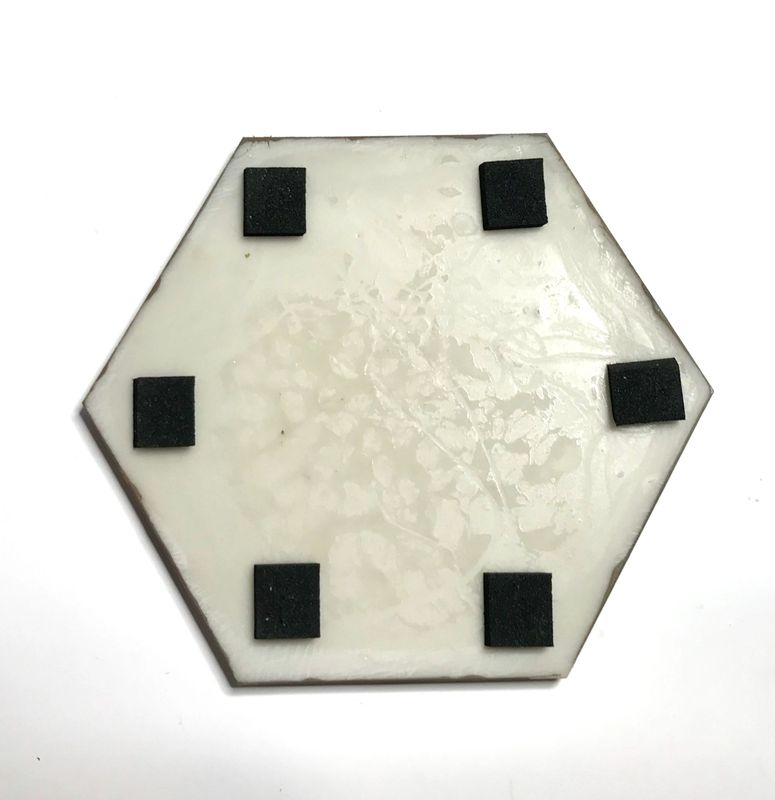 Simply remove the pads from the backing paper and apply as shown above.
That's it! You're ready to go.